Telecommunication
Senior Service Designer
Archived
Full Time

Telecom Argentina
We are Telecom Argentina , a leading digital services, telecommunications and entertainment company in the region. We evolved to become an agile, diverse and sustainable tech-co. We trust and believe in people, as a differential in the delivery of value to our clients. We are driven by the purpose of enhancing the digital life of our customers and of society as a whole.
In the company's B2B team , we are adding an SR Service Designer , as a strategic problem-solver, focused on considering multiple perspectives to reach the ideal solution, prioritizing three key pillars: people, processes and points of contact. interaction in the customer journey.
We are looking for protagonists who are encouraged to:
✔️ Understand user needs, design graphic elements and build navigation components for our products.
✔️ Build a multifunctional workflow with IT and Product in order to achieve a solid and sustainable experience over time.
✔️ Its scope covers physical and digital channels and its 360º vision is a fundamental part of design with omnichannel thinking.
✔️ In addition, in conjunction with the Research area, it participates in leading and promoting the vision of the experience to all stakeholders.
#LI-FS3
#LI-REMOTE
And that they have these experiences and skills:
✔️ Experience of at least 2 years, designing quality products or services for Web and mobile.
✔️ Knowledge of different research, ideation and prototyping techniques and experience planning and executing field research and usability tests, including: recruiting, prototyping, test scripting, session facilitation, reporting results and redesign based on insights .
✔️ Understanding of interaction design, design patterns and good practices for creating interfaces.
✔️ Knowledge of tools such as: Adobe Suite, Figma, Sketch, Zeplin, Maze, etc.
✔️ Understanding of user-centered design and the use and application of different service design techniques such as customer journey maps, system thinking, service blueprint, personas, experience map, etc.
Location
Santa Fe, Argentina
Industry
Telecommunication
Apply for Job
More jobs at Telecom Argentina
We haven't found any other jobs at Telecom Argentina.
More jobs in Argentina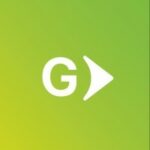 Senior Service Designer
Globant
Argentina
Agency / Consultancy
4 months ago

Senior Service Designer
Finalis
Buenos Aires, Argentina
Finance
4 months ago

Buenos Aires, Argentina
Technology
4 months ago
Proud Partners


We can help you attract the best service design talent and grow your brand. Partner with us.
Don't miss important updates.
Join our email list to stay updated on new jobs, resources, events, and more to help you with your career
We'll use your email to send you updates about the report and other helpful service design topics. We hate spam just as much as you do, so we'll never share your email. Unsubscribe anytime.