Technology
Senior Service Designer
Full Time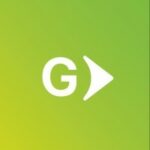 Globant
We are a digitally native technology services company where innovation, design and engineering meet scale. We use some of the latest technologies in the digital and cognitive field to empower organizations in every aspect.
Right now, we are looking for Service Designers to join our Design Studio! This Studio focuses on bringing quality, design, strategy, and production to worldwide digital challenges.
You will get the chance to:
Work with professionals who have created some of the most revolutionary solutions in their fields.

Make an impact. Work in large-scale projects globally.

Develop your career in our Studios. Each Studio represents deep pockets of expertise on the latest technologies and trends and delivers tailored solutions focused on specific challenges.

Develop your career within an industry or multiple industries.

Work in the city you want, and be nourished by cultural exchanges.

Be empowered to choose your career path: we have more than 600 simultaneous projects, so you can choose where and how to work.

Be part of an Agile POD. Driven by a culture of self-regulated teamwork, each team -or POD- works directly with our customers with a full maturity path that evolves as they increase speed, quality and autonomy.
What will help you succeed:
Believe and love what you do.

Being imaginative and loving innovation.

Being flexible & goal oriented.

Being capable to take a step back to look at a bigger picture.

Ability to collaborate with multidisciplinary teams to co-create compelling stories that inform, inspire and guide the clients.

Upper Intermediate English skills.

Experience in the development of digital products and omnichannel experiences with Agile methods, and knowledge in user centered design practices and Design Thinking.

Knowledge of qualitative and quantitative research methodologies and tools (e.g. contextual and stakeholder interviews, ethnographic research, shadowing).

Critical and analytical thinking and creative problem solving skills.
Experience with service mapping and strategic proposal techniques (e.g. service blueprints, Business Model Canvas, Service and Product value proposition definition and concept design).

Skills to communicate and present work results to clients, share concepts with a group, and manage day-to-day communications.

Skills in designing and moderating workshops.

Ability to create storyboards, flowcharts, wireframes, prototypes, is a plus!
Location
Buenos Aires, Argentina
Apply for Job
More jobs at Globant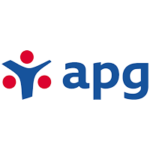 Tandil, Provincia de Buenos Aires
Agency / Consultancy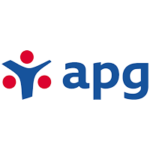 Rosario, Santa Fe
Technology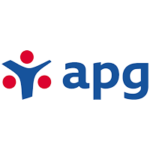 EOM, Mendoza
Agency / Consultancy
More jobs in Argentina

Senior Service Designer
Telecom Argentina
Santa Fe, Argentina
Telecommunication
1 month ago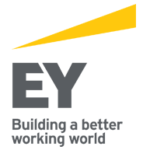 Service Designer
Ernst & Young Global Limited
Buenos Aires, Argentina
Finance
3 months ago

Service Designer
BBVA en Argentina
Buenos Aires, Buenos Aires Province, Argentina
Finance
4 months ago
Proud Partners


We can help you attract the best service design talent and grow your brand. Partner with us.
Don't miss important updates.
Join our email list to stay updated on new jobs, resources, events, and more to help you with your career
We'll use your email to send you updates about the report and other helpful service design topics. We hate spam just as much as you do, so we'll never share your email. Unsubscribe anytime.