Transport and mobility
Senior Service Designer
Archived
Full Time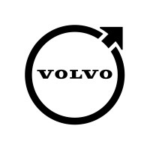 Volvo Group
The role
As a senior Service Designer, you will be in the forefront of strengthening the service offering of all Volvo Groups business areas by combining and conceptualizing key insights from our users and business. With the exciting Volvo Group ambition to go towards servitization, you will be an integral part of supporting this by being the catalyst between user-, business- & organizational needs & goals.
More specifically, you will be working with a lean approach to service design to improve existing and/or develop new strategic key business areas for our services and solutions. You will be part of a cross-functional and highly collaborative team, in which you will lead the end-to-end design process, set objectives based on desired user & business value, gather insights to form hypothesizes, facilitate workshops, conceptualize holistic overviews of the service offerings and test the concepts early, and often!
As a senior Service Designer, you will also be a key player in strengthening the design organization by coaching & mentoring junior designers, sharing best practices, success stories, and approach new ways of working together with your design colleagues as well as the broader organization.
Your profile  
You are a curious, passionate and driven designer that have a strong background working with digital services, with at least five (5) years of service design experience. You should know the design process and have a solid service design toolbox, but it is equally important to have a drive to improve that toolbox by experimenting with new approaches and learning from success cases.
It is a big tick in our book if you have previously worked with UX, design strategy, business design and/or user research. You love to work in a cross-functional, agile & goal-driven setting, where you present, promote and lead key activities. You are comfortable in stakeholder management and presentations for senior management. It is also meriting if you have knowledge of how to navigate large and complex organizations.
Location
, Västra Götalands län
Industry
Transport and mobility
Apply for Job
More jobs at Volvo Group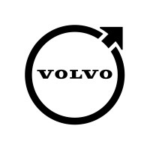 Service Designer
Volvo Group
Greensboro, NC
Transport and mobility
10 months ago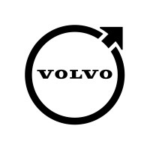 Lead Service Designer
Volvo Group
Greensboro, NC
Transport and mobility
1 year ago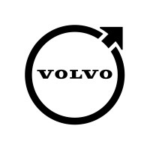 Service Designer
Volvo Group
Greensboro, NC
Transport and mobility
1 year ago
More jobs in Sweden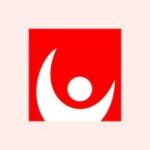 Service Designer
Svenska Spel
Solna, Sweden
Gambling
3 days ago

Senior Service Designer
Telia
Solna, Sweden
Telecommunication

Senior Service Designer
Attityd i Karlstad AB
Karlstad, Sweden
Research
Proud Partners


We can help you attract the best service design talent and grow your brand. Partner with us.
Don't miss important updates.
Join our email list to stay updated on new jobs, resources, events, and more to help you with your career
We'll use your email to send you updates about the report and other helpful service design topics. We hate spam just as much as you do, so we'll never share your email. Unsubscribe anytime.