NHS 24
The Service Designer will be responsible for planning and leading the delivery of service design activity across different NHS 24 services and priorities. Being one of the first members of a new discipline for the organisation, the post holder must be able to engage with senior internal and external stakeholders, balancing project-level design practice with influencing and advocacy, growing the understanding of and appetite for good design within the organisation and the wider environment.The post holder will be expected to build upon existing user-centred design work and establish service design practices and capabilities in new and existing teams.The role will line manage and be responsible for other User Centred Design staff within the directorate, providing service design expertise across the organisation, to new service developments and to support service improvements.
Location
, Scotland
Apply for Job
More jobs at NHS 24
We haven't found any other jobs at NHS 24.
More jobs in UK

Senior Service Designer
NHS Business Services Authority
Newcastle upon Tyne, United Kingdom
Government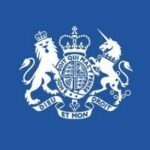 Senior Service Designer
Department for Education
London, United Kingdom
Government

Senior Service Designer
British Gas
United Kingdom
Utilities
Proud Partners


We can help you attract the best service design talent and grow your brand. Partner with us.
Don't miss important updates.
Join our email list to stay updated on new jobs, resources, events, and more to help you with your career
We'll use your email to send you updates about the report and other helpful service design topics. We hate spam just as much as you do, so we'll never share your email. Unsubscribe anytime.